23/04/2014
Bon blind-test (le dernier avant l'été?) public enjoué et participatif
Rapidité cinéma
01 Ennio Morricone (Il était une fois la révolution-Giu La Testa)
02 Judy Garland-Over The Rainbow (The Wizard Of Oz)
03 Microcosmos (Theme)
04 Vertigo/Sueurs froides (Prelude and Rooftop)
05 Harry Nilsson-Everybody's Talkin' (Macadam cowboy/Midnight Cowboy)
06 Chapeau Melon & Bottes De Cuir
07 Paul McCartney & Wings (Vivre et laisser Mourir-Live And Let Die-L'heure de vérité)
08 Ulysse 31
09 Kill Bill, Vol. 1/Téléfoot (Tomayasu Hotei-Battle Without Honor Or Humanity)
10 Singin' In The Rain (Donald O'Connor-Make 'Em Laugh)
11 Murder By Numbers (Police) (Copycat)
12 Michel Magne-Theme De Fantomas
13 Nino Rota-La Dolce Vita
14 René Cloërec (La Jument Verte – Générique)
15 The Cowsills-The Rain, The Park And Other Things (Dumb & Dumber)
16 Main Title (Theme From 'Jaws'/Les dents de la mer)
17 Dirty Dancing/Tournoi de tennis de Miami (Mickey & Sylvia-Love Is Strange)
18 The Lord Of The Rings/Le seigneur des anneaux (Enya-May It Be)
19 Téléfoot (Piero Umiliani-Mah Nà Mah Nà)
20 Vladimir Cosma-Les Compères
21 Bang Gang-It's Alright (Gaz De France )
22 The Lion King/Le roi lion (I Just Can't Wait To Be King)
23 Volver (Alberto Iglesias)
24 Angelo Badalamenti-Theme from Twin Peaks - Fire Walk With Me
25 Demi Moore-Louie Louie (Bobby)
26 Donovan-Season of the Witch (prête à tout/To Die For)
27 Queen-Gimme The Prize (Highlander)
28 Sur la piste du Marsupilami (Céline Dion-I'm alive)

29 Gabriel Yared-Betty Blue (37°2 le matin)
30 Phantom Of The Paradise (Paul Williams-The Hell Of It)
1 Bar a l'ouest! (initiales des artistes)
00 Ennio Morricone-Man With A Harmonica
01 Les crayons (Bourvil)
02 AC/DC-Riff Raff
03 Red Hot Chili Peppers-Give It Away
04 Mon Coeur Mon Amour (Anaïs)
05 Lady Gaga-Poker Face
06 Ottawan-Haut les mains
07 Sunday Bloody Sunday (U2)
08 Missionary Man (Eurythmics)
09 The Strokes-The End Has No End
10 Get It On (T. Rex)
11 !!!-Myth Takes
D.E.S.T 22 Ega 17 Yetis 14,5 Endimanchés 14 Bilons 12
2 Intros batterie
00 Go-Go's-We Got The Beat (1980)
01 Pixies-La La Love You
02 Led Zeppelin-Rock and Roll
03 Garbage- Stupid Girl
04 Telephone-Facile
05 The Hives-The Stomp
06 Oasis-Supersonic
07 Ramones-Teenage Lobotomy
08 Stranglers-Nice N'Sleazy
09 Blue Öyster Cult-Cagey Cretins
10 Iggy Pop-Lust For Life
11 Slayer-Killing Fields
D.E.S.T 21 Endimanchés 19 Yetis 15 Ega 10,5 Bilons 5,5
3 british blues boom
00 Yardbirds-New York City Blues
01 I'm a King Bee (Rolling Stones)
02 Eric Clapton-Cocaine
03 Red House (Jimi Hendrix) (intrus mais a percé en Angleterre)
04 Ten Years After-Good Morning Little Schoolgirl
05 Boom Boom (The Animals)
06 Spoonful (Cream)
07 Black Magic Woman (Fleetwood mac)
08 John Mayall-Parchman Farm
09 I Can't Quit You Baby (Led Zeppelin)
10 Them-Baby Please Don't Go
11 Let Me Love You (Jeff Beck Group)
Yetis 16,5 Ega 13,5 D.E.S.T 13 Endimanchés 8 Bilons 7
4 titres à rallonge
00 Sufjan Stevens-The Black Hawk War, or, How to Demolish an Entire Civilization and Still Feel Good About Yourself in the Morning, or, We Apologize for the Inconvenience but You're Going to Have to Leave Now, or, 'I Have Fought the Big Knives and Will Continue to Fight Them Until They Are off Our Lands! (titre qui a bugué sans doute à cause de sa trop grande longueur)
01 Beatles-Sgt. Pepper's Lonely Hearts Club Band
02 The Kinks-Where Have All The Good Times Gone?
03 Sparks-This Town Ain't Big Enough For Both Of Us
04 Marvin Gaye-I Heard It Through The Grapevine
05 Renaud-Où c'est qu ' j'ai mis mon flingue
06 Police-When The World Is Running Down, You Make The Best Of What's Still Around
07 Talking Heads-This Must Be The Place (Naive Melody)
08 Bob Dylan-Man Gave Names to All the Animals (feat Mark Knopfler)
09 R.E.M. -It's The End Of The World As We Know It (And I Feel Fine)
10 Aujourd'hui c'est la fête chez l'apprenti sorcier (Ange)
11 Pink Floyd-Several Species of Small Furry Animals Gathered Together in a Cave and Grooving with a Pict
Endimanchés 14,5 D.E.S.T 11,5 Yetis 11 Ega 9 Bilons 5
Total écrit D.E.S.T 67,5 Yetis 57 Endimanchés 55,5 EGA 49 Bilons 29,5
Rapidité
01 Stevie Wonder-For once in my life
02 Gwen Stefani-The Sweet Escape
03 St. Germain-So Flute
04 Jeanne Mas-Toute Première Fois
05 The Cranberries-Just My Imagination
06 Motörhead-Enter Sandman
07 Girlschool-Hit And Run
08 Blondie-Rapture
09 Nina Hagen Band-Auf'm Friedhof
10 Abba-Arrival
11 Santana-She's Not There
12 Hot Tuna-True Religion
13 Jeff Buckley-Opened Once
14 Matt Bianco-Whose Side Are You On
15 Justice-Genesis
16 Marianne Faithfull-Summer Nights
17 Depeche Mode-Master And Servant
18 Beethoven-5ème symphonie 2ème mouvement

19 Accept-Princess Of The Dawn
20 Charles Trénet-Que Reste-T-Il De Nos Amours
21 Malicorne-L'écolier assassin
22 Les Amoureux Des Bancs Publics (Patachou)
23 Andre Popp-Piccolo Saxo Et Compagnie La Famille Des Saxophones
24 Iron Maiden-The Prophecy
25 Siouxsie And The Banshees-Happy House
26 J.J. Cale-Mama Don't
27 4 Non Blondes-Superfly
28 Danielle Licari/St Preux-Concerto pour une voix
29 Refuse/Resist (Sepultura)
30 Doors-Cars Hiss By My Window
31 Moby-Run On
32 Tracy Chapman-Fast Car
33 Billy ze Kick et les Gamins en folie-Encraoudi Encraouda
34 Bananarama-Cruel Summer
35 Weather Report-Pearl on the Half-Shell
36 Musical Youth-Pass the Dutchie
37 Placebo-Special K
38 Megadeth-Peace Sells
39 Mike Brant-Mr Schubert I Love You
40 B-52's-Rock Lobster
41 ZZ Top-Francine
42 Patti Smith-Redondo Beach
43 William Sheller-Le Carnet A Spirale
44 Emerson, Lake & Palmer-Tarkus
45 Grandmaster Flash-The Message
46 Deep Purple-Anthem
47 Rammstein-Rammstein
48 Mew-Why Are You Looking Grave
49 Cramp Stomp (Cramps)
50 Kraftwerk-Transistor
total des 2 rapidités D.E.S.T 21 Endimanchés 19 EGA 18 Yetis 10 Barmen 5 Bilons 3 Yok d'ail 1 Lionel 2 Psg 1
Total du total
D.E.S.T 88,5
Endimanchés 74,5
EGA 68
Yetis 67
Bilons 32,5
La fusion des D.E.S.T et du torseur de Dude a porté ses fruits. par ailleurs les Yetis ont su se tenir.On n'oubliera pas Manu pour sa contribution.
27/03/2014
Ambiance chaleureuse et public discipliné pour ce blind-test. Le public a été participatif, fair-play et aimable.
01 John Barry-James Bond Theme
02 Le Fabuleux Destin d'Amélie Poulain (Les Jours Tristes (Yann Tiersen)
03 Your Eyes (La Boum 2) (Vladimir Cosma)
04 Le temps des gitans (Ederlezi (Goran Bregović)
05 Jackie Brown (Bobby Womack-Across 110th Street)
06 Cabaret-Two Ladies (Joel Grey)
07 A Clockwork Orange /Orange mécanique (Elgar March #1-Pomp & Circumstance)
08 Beverly Hills Cop /Le flic de Beverly Hills (Axel F)
09 Appollo-Les Mystérieuses Cités D'or
10 Drôles de dames/Charlie's Angels Theme
11 Frankie Valli-Grease
12 Ratatouille (Le Festin)
13 Le Grand Bleu-The Big Blue Overture
14 Titanic-My Heart Will Go On
15 Summer of Sam/Les Experts Manhattan-Baba O'Riley (Who)
16 Ennio Morricone-The Stendhal Syndrome Theme
17 The Blues Brothers (Aretha Franklin-Think)
18 Mission Cleopâtre
19 Edwin Astley-The Saint/Le saint
20 Michel Sardou-Les villes de solitude (ls portes de la gloire)
21 Joséphine Baker-J'ai Deux Amours (On connait la chanson)
22 Commitments (the)-Try A Little Tenderness
23 Asterix et Cléopâtre- Le pudding à l'arsenic
24 Les Rois Maudits
25 Loft story (Disconnection -My only love)
26 Les Shadocks
27 La soupe aux choux-Oxo la Terre
28 Jeanette-Porque te vas (Cria Curevos)
29 Trafic
30 Ron Grainer - The Prisoner theme
Partie écrite : les thèmes 1 et 2 étaient à découvrir
Série 1: titres entre parenthèses
00 Joe Jackson-You Can't Get What You Want ('Til You Know What You Want)
01 Abba-Gimme! Gimme! Gimme! (A Man After Midnight)
02 U2-Pride (In the Name of Love)
03 AC/DC-If You Want Blood (You've Got It)
04 The Rolling Stones-(I Can't Get No) Satisfaction (1er mocreau quizzé à l'ouest)
05 Grace Jones-I've Seen That Face Before (Libertango)
06 Metallica-Welcome Home (sanitarium)
07 Blue Öyster Cult-(Don't Fear) The Reaper
08 Otis Redding-(Sittin' On) The Dock of the Bay
09 Simple Minds-Don't You (Forget About Me)
10The (International) Noise Conspiracy-Black Mask (intrus)
11 Stranglers-(Get A) Grip (On Yourself)
12 Gnarls Barkley-Run (I'm A Natural Disaster)
19-2 19,5 Dest 17,5 Cala 16 Torseurs de Dude 12,5 Two men 11,5 Varans velus 11
série 2 Instrumentaux
00 Booker T & The MG.s-Green Onions
01 Daft Punk-Da Funk
02 Van Halen-Eruption
03 Europa (Earth's Cry Heaven's Smile) (Santana)
04 Shadows-Apache
05 Iron Maiden-Transylvania (générique de Rvi: radio des vallées de l'Isère)
06 Glenn Miller-In The Mood
07 Metallica-To Live Is To Die
08 Pierre Henry-Psyche rock
09 Jean Michel Jarre-Oxygène, Pt. IV
10 Matmatah-Ribette's
11 Mike Oldfield-Tubular Bells, Part 1
12 Beethoven-Symphony #5 Allegro Con Brio
13 Pink Floyd-On The Run
19-2 21 Torseurs de Dude 17 Dest 16,5 Cala 13 Two men 12 Varans velus 7
3 Chanteur inhabituel
00 The Police-On Any Other Day (Stewart Copeland)
01 Beatles-With a Little Help from My Friends (Ringo Starr)
02 The Clash-The Guns of Brixton (Paul Simonon)
03 On the Road Again (Canned Heat) (Alan Wilson)
04 Le chat (Telephone) (Corinne Marieanneau)
05 Big Soul-Le Brio (Caroline Wampole)
06 Hell-Cat (Scorpions) (Uli Jon Roth)
07 Close To You (Doors) (Ray Manzarek)
08 In Another Land (Rolling Stones) (Bill Wyman)
09 Abba- Why Did It Have To Be Me ( Björn Ulvaeus, Benny Andersson)
10 After Hours (Velvet Underground) (Maureen Tucker)
11 Queen-Sleeping on the Sidewalk (Brian May)
12 Jimi Hendrix-Little Miss Strange (Noël Redding)
Torseurs de Dude 14,5 19-2 14 Two men 13 Dest 11,5 Cala 11 Varans velus 5
4 série visuelle: pochettes à identifier
00 Led Zeppelin IV
1 Ac/Dc-Highway to hell
2 The Clash-London calling
3 Pixies-Doolitle
4 Jean Michel Jarre-Oxygene
5 The Strokes: Is this it?
6 Supertramp-Crime of the century
7 Renaud-Le retour de Gérard Lambert
8 Blue Oyster Cult-Cultosaurus electrus (un album que je recommande)
9 The Beatles-Abbey Road
10 Red Hot Chili Peppers-Abbey road ep
11 King Crimson-In the court of the Crimson King
12 Pink Floyd: Atom Hert Mother-Relics-Dark Side of the moon-Wish you were here-The Wall-Animals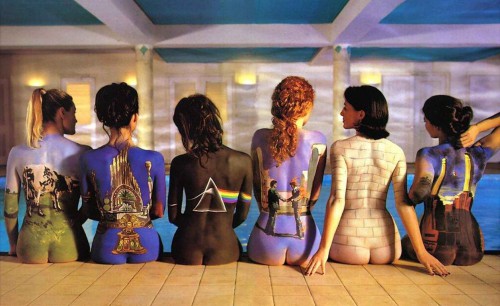 Cala 20 Torseurs de Dude 19,5 19-2 16,5 Dest 13 Two men 11,5 Varans velus 3
Total écrit: 19-2 71 Torseurs de Dude 63,5 Cala 60 Dest 58,5 Two men 48 Varans velus 26
Rapidité ou seul l'artiste est demandé à haute voix
01 Mediterranean Sundance-Rio Ancho (Paco De Lucia & Al Di Meola)
02 Carl Orff-Carmina Burana (Fortune Plango Vulnera)
03 Trio-Anna (Lass mich rein lassmich raus)
04 Kraftwerk-The Model
05 Slayer-Jesus Saves
06 Grateful Dead-Terrapin Station
07 Pretenders-My City Was Gone
08 Saxon-Dallas 1PM
09 Sassafras Roots (Green Day)
10 Sugarhill Gang-Rapper's Delight
11 Jesse Garon-C'est Lundi
12 Hole-Rock Star
13 Bernard Lavilliers-Juke Box
14 Sia-You've Changed
15 Massacra-Enjoy The Violence
16 Quand t'es dans le désert (Jean Patrick Capdevielle)
17 Dire Straits-Angel Of Mercy
18 L7-Wargasm
19 Led Zeppelin-The Song Remains The Same
20 Francis Blanche-Ah Les Belles Moustaches
21 The Stooges-Real Cool Time
22 Supertramp-Bloody Well Right
23 ZZ Top-Backdoor Medley: Backdoor Love Affair-Mellow Down Easy-Backdoor Love
24 Neil Young-Harvest
25 Moloko-Fun For Me
26 Serge Gainsbourg-Ballade De Melody Nelson
27 Andreas Johnson-Glorious
28 Van Halen-D.O.A
29 Faith No More-Digging The Grave
30 Kate Bush-Hammer Horror
31 Alice Cooper-Elected
32 Avril Lavigne-Sk8er Boi
33 Stevie Wonder-I Ain't Gonna Stand For It
34 The Black Keys-She's Long Gone
35 Jeff Buckley-Mojo Pin
36 Coldplay-X & Y
37 Charles Trénet-La Mer
38 Klaxons-Forgotten Worlds
39 Creedence Clearwater Revival-Side O' the Road
40 Claude Nougaro-Tu Verras (O Que Sera)
41 Ike & Tina Turner-River Deep - Mountain High
42 St. Germain-Rose Rouge
43 Brigitte Bardot-Nue Au Soleil
44 MC Solaar-Caroline
45 Hubert-Félix Thiéfaine-La fille du coupeur de joints
46 Guns N' Roses-Civil War
47 The Cure-A Forest
48 Black Sabbath-Jack the Stripper/Fairies Wear Boots
49 Monk Time (Monks)
50 Bob Dylan-Like A Rolling Stone
rapidité
19-2 16 Torseurs de Dude 12 Cala 16 Dest 7 Two men 9 pasbleus 4 Varans velus 3 heteros 2
Les pasbleus et hétéros n'ont participé qu'à la rapidité cinéma puis sont allés vaquer ailleurs.
Total du total
19-2 87
Cala 76
Torseurs de Dude 75,5
Dest 65,5
Two men 58
varans velus 29
Belle victoire des 19-2 avec félicitations particulières à Valérie qui a été brillante sur les 2 séries de rapidités.
Mention masculine aussi aux beaux yeux de Lena de l'équipe de Cala qui a su trouver l'instrumental de Creedence à la rapidité.
Félicitations aussi aux Dest seule équipe à avoir identifié toutes les pochettes body-painting de Pink Floyd même Relics (je soupçonne Val d'être bien impliqué dedans).
Et cette soirée n'aurait pas été possible sans l'apport technique de Manu qui malheureusement n'a pas pu participer à la soirée.
27/02/2014
Ambiance chaleureuse et public discipliné , la soirée s'est royalement déroulée
Rapidité cinéma
01 John Williams-Star Wars Main Theme
02 Sailor et Lula-Wild At Heart (Powermad-Slaughterhouse)
03 John Barry-Goldfinger
04 A Clockwork Orange (Orange mécanique)-Beethoven Symphony #9 - .2 (Abridged)
05 Zenith (Zoolookologie)
06 Marie Dauphin-Bibifoc
07 Good Morning Vietnam/Asterix et Obélix mission cléopâtre (James Brown)-I Got You
08 Chris Bennett-Theme From Midnight Express
09 Les Demoiselles de Rochefort (Nous voyageons de ville en ville)
10 West Side Story (I Feel Pretty)
11 Un jour sans fin/Groundhog (Sonny & Cher-I got you babe)
12 Quand Harry rencontre Sally/When Harry Met Sally-Love Is Here To Stay
13 Le Temps Des Gitans (Ederlezi -Goran Bregović)
14 Little Miss Sunshine (DeVotchKa-How It Ends)
15 Les Rois Maudits
16 Fight Club -Who Is Tyler Durden? (Dust Brothers)
17 Les Hommes préfèrent les blondes/Gentlemen prefer blondes (Two Little Girls From Little Rock (Marilyn Monroe and Jane Russell)
18 Bobby Womack-Across 110th Street (Jackie Brown)
19 Lawrence of Arabia/Laurence d'Arabie-Main Titles (Maurice Jarre)
20 Ennio Morricone- (quatre mouches de velours gris-4 Mosche di velluto grigio)
21The Full Monty (Hot Chocolate-You Sexy Thing)
22La Dolce Vita (Nino Rota)
23 Duke Ellington- (Autopsie d'un meurtre/Anatomy Of A Murder)
24 Le Roi et l'Oiseau (Chanson du mois de mai n°12 boîte à musique) (Wojciech Kilar)
25 Colargol
26 Don McLean -Wonderful Baby (Total)
27 Harry Potter And The Sorcerer's Stone (Prologue)
28 Shrek 2 (Accidentally In Love)
29 Mes Meilleurs Copains (Gangrene Plastic-Revolution)
Ecrit: Les quatre thèmes étaient à trouver
1 Le titre n'est pas dans les paroles
00 Charlelie Couture-La ballade de Serge K
01 Queen-Bohemian Rhapsody
02 Red Hot Chili Peppers-Funky Monks
03 Portishead-Glory Box
04 Sympathy For The Devil (Rolling Stones)
05 Renaud-Miss maggie
06 Astronomy Domine (Pink Floyd)
07 Revelations (Iron Maiden)
08 Jacques Higelin-L'ange et le salaud
09 The Beatles-A Day in the Life
10 Crabsody In Blue (AC/DC)
11 Grandmaster Flash-The Message
Pizzas à emporter 19 Barmen 14 dest 13 S & M 11 Sodomites 8
2 Artistes présents dans l'expo du bar
00 In Fear Of Fear (Bauhaus live)
01 This is not a love song (PIL)
02 Gouge Away (Pixies)
03 Devo-(I Can't Get No) Satisfaction
04 Killing Joke-Love Like Blood
05 Marian (Version) (Sisters Of Mercy)
06 Joy Division-Love Will Tear Us Apart (groupe dissident)
07 Song Of Sophia (Dead Can Dance)
08 Damned-New Rose
09 Stop the War (Thugs)
10 Venus In Furs (Christian Death)/ reprise duVelvet Underground
11 Sonic Youth & Lydia Lunch-Death Valley '69
Pizzas à emporter 18 Barmen 17 dest 9 Sodomites 5 S & M 2
3 vent
00 Wind It Up (Gwen stefani)
01 Blowin' In The Wind (Bob Dylan)
02 Candle In The Wind (Elton John)
03 Renaud-Dès que le vent soufflera...
04 Scorpions-Wind Of Change
05 Alizée-Moi Lolita
06 The Wind Cries Mary (Jimi Hendrix)
07 Let's Groove (Earth Wind & Fire)
08 Dust In The Wind (Kansas)
09 Riding With The Wind (Matt Bianco)
10 Jeff Beck-Blue Wind
Pizzas à emporter 24 Barmen 18 dest 18 S & M 15 Sodomites 14
4 scientologues
01 Sonny & Cher-The Beat Goes On
02 Olivia Newton-John & John Travolta-Summer Nights
03 Jealous Guy feat Nicky Hopkins (John Lennon)
04 Loser (Beck)
05 Isaac Hayes-Theme From Shaft
06 Frank Zappa-Stick It Out intrus morceau antiscientologue (Appliantology-L. Ron Hoover )
07 Return To Forever Feat. Chick Corea-Vulcan Worlds
08 Al Jarreau-Breakin' Away
09 Carmen (Bizet)- Act 1 L'Amour Est Un Oiseau Rebelle (Julia Migenes)
Pizzas à emporter 12 Sodomites 9 Barmen 9 S & M 7 dest 5
Total écrit Pizzas à emporter 73 Barmen 58 dest 49 Sodomites 36 S & M 35
Les Florine n'ont pas rendu leur feuille
01 Daft Punk-Aerodynamic
02 Babyshambles-Delivery
03 Pat Benatar-Anxiety (Get Nervous)
04 ABBA-The Name Of The Game
05 The Pointer Sisters-Old Songs
06 The Dice-Loaded Dice
07 Roudoudou-Peace and Tranquility to Earth
08 Stranglers-Ugly
09 Renaud-Etudiant Poil Aux Dents
10 Depeche Mode-Everything counts in larger amounts
11 Jesse Garon-C'est Lundi
12 The Pogues-Turkish Song Of The Damned
13 Sex Pistols/Jerzimi-L'Anarchie Pour Le UK
14 Frank Zappa/The Mothers of Invention-Plastic People
15 John Dahlback-Blink
16 Brigitte Lahaie-Caresse tendresse
17 Fleetwood Mac-Big Love
18 Lil Wayne-Imagine
19 Foo Fighters-Miracle
20 Creedence Clearwater Revival-Born On The Bayou
21 Lords of the New Church-Live for today
22 On the Good Ship Lolliipop (Shirley Temple)
23 The Supremes-Love Is Here And Now You're Gone
24 Vivaldi-L'été (l'orage)
25 Bruce Springsteen-I'm On Fire
26 Richard Clayderman-Love Is Blue
27 The Sonics-Have Love Will Travel
28 Alphaville-Sounds like a melody
29 Frank Black-I Heard Ramona Sing
30 Supertramp-Child Of Vision
31 Spandau Ballet-To Cut a Long Story Short
32 Jaco Pastorius feat Sam and Dave-Come On, Come Over
33 Nina Hagen Band-Unbeschreiblich Weiblich
34 Electric Six-Danger! High Voltage
35 The Cure-All Cats Are Grey
36 Sleep Walk (Joe Satriani)
37 Deep Purple-Love Help Me
38 Metallica-The Thing That Should Not Be
39 The Police-Next to You
40 Air-Sexy Boy
41 Propaganda-P MACHINERY
42 Fake-Brick
43 Little Richard-Good Golly, Miss Molly
44 Grace Jones-Slave To The Rhythm
45 Antisocial (Anthrax)
46 Twisted Sister-We're Not Gonna Take It
47 Fratellis- Henrietta
48 10 CC-I'm Not In Love
49 Antoine-Pop corn
50 Black Strobe-I'm A Man
Rapidité Pizzas à emporter 26 Barmen 13 dest 17 Sodomites 11 S & M 4 Florine 3
Total du total
Pizzas à emporter 99
Barmen 71
dest 66
Sodomites 47
S & M 39
Mention spéciale à Karo qui a été très brillante
08/02/2014
Bonne ambiance au blind-test aux zélées, trop bruyant par moment, mais c'est la rançon du succès
Rapidité cinéma
01 Muppets-Muppet Show Theme
02 Will Smith-Men In Black
03 Opera sauvage-L'année de tous les dangers (Vangelis-L'enfant)
04 Captaine Flam
05 Le Fabuleux Destin d'Amélie Poulain (La Valse d'Amélie)
06 A Clockwork Orange/Orange mécanique (Rossini_ William Tell - Overture (Abridged)
07 Pulp Fiction (Son Of A Preacher Man)
08 Ma sorcière bien aimée
09 Je suis une legende-Three Little Birds (Bob Marley & The Wailers)
10 Phantom Of The Paradise (Paul Williams-The Hell Of It)
11 Mr. Lucky./The Big Lebowski/Hatari-Lujon
12 Good Morning Vietnam (What a Wonderful World)
13 The brain (Le cerveau)
14 Nike football (Mas Que Nada) (Sergio Mendes)
15 Matrix (Clubbed to Death)
16 The man with a golden gun (L'homme au pistolet d'or) (Lulu)
17 La Boum (Reality)
18 Lost Highway (David Bowie-I'm Deranged (Edit))
19 Stade 2
20 South Park Theme (Primus)
21 Dirty dancing (Bill Medley & Jennifer Warnes-(I've Had) The Time Of My Life)
22 8 Femmes (Papa t'es plus dans l'coup)
23 Des Chiffres Et Des Lettres
24 La Cabra (La Chevre) (Vladimir Cosma)
25 Forrest Gump-What The World Needs Now Is Love (Jackie DeShannon)
26 La croisière s'amuse (Love Boat)
27 Bernard Herrmann-Psycho suite (psychose)
28 The Fevers-Love is blue (Axe)
29 Ron Grainer – (Le prisonnier) The Prisoner theme
30 Les Jeux de Vingt Heures
Les beaux
00 Blondie-X Offender
01 Texas-I Don't Want A Lover
02 Angie (Rolling Stones)
03 Elvis Presley-A Little Less Conversation [JXL Radio Edit Remix]
04 Kim Wilde-Kids In America
05 George Benson - Give Me The Night
06 David Bowie-Ziggy Stardust
07 The Runaways-Cherry Bomb
08 MC Solaar-Caroline
09 Marilyn Monroe- I Wanna Be Loved By You
10 L'opportuniste (Jacques Dutronc)
11 The Who-I Can See For Miles
12 Straight Up (Paula Abdul)
13 Brigitte Bardot-Harley Davidson
Depeche Cure 24 Warriors 20 Grenouilles 19 Têtes en l'air 18,5 Babars 17
2 Moins beaux
00 I'm A Rebel (Accept)
01 Serge Gainsbourg-L'homme À Tête De Chou
02 Supertramp-Goodbye Stranger
03 It's My Life (Talk talk)
04 Aphrodite's Child-Rain And Tears
05 Motörhead-Killed By Death
06 Antichrist Superstar (Marilyn Manson)
07 Ramones-Blitzkrieg Bop
08 Dio-Rainbow In The Dark
09 Pink Floyd-Run Like Hell
10 Scout Niblett-Drummer Boy
11 Aretha Franklin-Spirit in the Dark
Depeche Cure 16 Grenouilles 13 Têtes en l'air 11 Babars 9 Warriors 8,5
3 Australie
00 Winning Days (Vines)
01 Highway To Hell (AC/DC)
02 Midnight Oil-Beds Are Burning
03 Woman (Wolfmother)
04 Inxs-Need You Tonight
05 Where The Wild Roses Grow (Nick Cave & Kylie Minogue)
06 Stayin' Alive (Bee Gees)
07 Who Can It Be Now? (Men At Work)
08 Tina Arena-Aller Plus Haut
09 Rock'n'roll outlaw (Rose Tattoo)
10 Friday On My Mind (Easybeats)
11 Gotye feat. Kimbra-Somebody That I Used to Know
Depeche Cure 22,5 Têtes en l'air 21 Grenouilles 17,5 Babars 15 Warriors 13,5
4 reprises
00 Trio Esperança-Lança-perfume/Rita Lee
01 The Blues Brothers-Everybody Needs Somebody To Love/Solomon Burke
02 The Clash-Brand New Cadillac/Vince Taylor
03 Van Halen-You Really Got Me/Kinks
04 Otis Redding-(I Can't Get No) Satisfaction/Rolling Stones
05 Ram Jam-Black Betty/Leadbelly
06 Ludwig Von 88-We will rock you/Queen
07 Santana-Black Magic Woman/Fleetwood Mac
08 Frank Zappa-Bolero/Ravel
09 Summertime (Big Brother And The Holding Company)/Georges Gershwin
10 Apocalyptica-Master Of Puppets/Metallica
11 Starshooter-Le Poinçonneur Des Lilas/Serge Gainsbourg
Warriors 21 Depeche Cure 21 Grenouilles 20 Têtes en l'air 20 Babars 13
Total écrit
Depeche Cure 83,5 Têtes en l'air 70,5 Grenouilles 69,5 Warriors 63 Babars 54
01 Bernard Lavilliers-If
02 Foster the People-Pumped Up Kicks
03 Alive (Empire Of The Sun)
04 Datarock-Fa-Fa-Fa
05 Abba-My Mama Said
06 Olivia Ruiz feat the Noisettes-Mon Petit À Petit
07 Renaud-Ma Chanson Leur A Pas Plu...
08 Boris Vian-On n'est pas là pour se faire engueuler
09 Propellerheads feat Shirley Bassey-History repeating
10 Carl orff-Fortuna Imperatrix Mundi O Fortuna
11 Nirvana-Something In The Way
12 Te Police-When The World Is Running Down, You Make The Best Of What's Still Around
13 Red Hot Chili Peppers- Funky Monks
14 Iron Maiden-The Number of the Beast
15 Pixies-Ana
16 What's Up (4 Non Blondes)
17 Harry Connick Jr.-Blue Light, Red Light (Someone's There)
18 Orchestral Manoeuvres In The Dark (OMd)-Enola Gay
19 The Doors-Strange Days
20 The Mamas & The Papas-Dedicated To The One I Love
21 François Valéry et Sophie Marceau-Dream In Blue
22 Revolver-Balulalow
23 The Cure-The Walk
24 Tryo-Con par raison
25 Pogues-Thousands Are Sailing
26 Led Zeppelin-Ramble On
27 The Beatles-Sgt. Pepper's Lonely Hearts Club Band (Reprise)
28 Stray Cats-Storm The Embassy
29 Joy Division-Love Will Tear Us Apart
30 Slayer-South Of Heaven
31 Beirut-Nantes
32 Sex Pistols-Bodies
33 Eminem-Guilty Conscience
34 Björk-Venus As A Boy
35 Ottawan-Haut les mains
36 Astrud Gilberto-Maria Quiet (Maria Moite) (sample Deep Purple-Smoke on the water)
37 Bérurier Noir-Salut à toi
38 Kate Bush-Army Dreamers
41 Depeche Mode-Everything Counts
Rapidité Depeche Cure 17,5 Warriors 17,5 Grenouilles 17 Têtes en l'air 12 Babars 7
Total
Depeche Cure 101
Grenouilles 86
Têtes en l'air 82,5
Warriors 80,5
Babars 61
Les grenouilles ont été mal corrigées, elles sont finalement 2èmes.
Mention au Depeche Cure et sa recrue suisse Xavier.
29/01/2014
Bonne ambiance pour ce blind-test (peut-être un peu trop bonne par moment)
Rapidité cinéma
1 Philadelphia (Bruce Springsteen "Streets Of Philadelphia")
2 Theme From Superman
03 Le Cercle de minuit (Ye Ye Ye - Geoffrey Oryema)
04 Rocky (Gonna Fly Now (Theme From Rocky) (De Etta Little & Nelson Pigford)
05 Le corniaud-(YouKoun-Koun)
06 Trainspotting ou Lunettes noires pour nuits blanches (Iggy Pop-Nightclubbing)
07 Charade (Main Title) (Henry Mancini)
08 Ulysse 31 (Appollo)
09 Mon nom est Personne (Ennio Morricone)
10 Les Compères
11 Jackie Brown (Across 110th Street)
12 Sugar Man
13 Agathe Cléry (Nino Ferrer-Je Veux Être Noir)
14 Titanic (My Heart Will Go On)
15 Requiem For A Dream- (Clint Mansell -Summer Overture)
16 West Side Story- (A Boy Like That - I Have A Love)
17 Grease (Frankie Valli)
18 Juno (Antsy Pants-Vampire)
19 Interview With The Vampire /Entretien avec un vampire (Guns N' Roses-Sympathy For The Devil)
20 Death And The Maiden/ La jeune fille et la mort-Allegro (Franz Schubert)
21 Cabaret (Willkommen (Joel Grey & Company)
22 Le Frisson Des Vampires (Jean Rollin) (Acanthus)
23 (The Wizard Of Oz-Le magicien d'oz)-Over The Rainbow
24 Microcosmos (Bruno Coulais-Theme)
25 Chantons sous la pluie-Singin' In The Rain (In A-Flat) (Debbie Reynolds)
26 Les Shadocks
27 Le roi lion (Jason Weaver, Rowan Atkinson & Laura Williams-I Just Can't Wait To Be King)
28 Profondo Rosso-Les frissons de l'angoisse-Deep red (Goblin)
29 Beautés empoisonnées/Heartbreakers (Sigourney Weaver-Back In Ussr)
30 Four Weddings And A Funeral-quatre mariages et un enterrement (Wet Wet Wet-Love Is All Around)
question bonus: Debbie Reynolds mère de Carrie Fisher alias la princesse Leïa de star Wars (trouvé par les grasses).
Vulvite aigüe 11 Les grasses 9 Tonseurs de Dude 4 Lily weed 4 Potaoes 3 D.E.S.T 1,5 jean Mich 1
Morceaux sans intro (commençant direct sur le chant)
00 The Rolling Stones-Dear Doctor
01 The Beatles-Yellow Submarine
02 Jefferson Airplane-Somebody To Love
03 Abba-Super Trouper
04 Queen-Fat Bottomed Girls
05 PJ Harvey-Down By The Water
06 The Beach Boys-Good Vibrations
07 Amy Winehouse-Rehab
08 Moby-Natural Blues
09 Pink Floyd-Young Lust
10 The Who-Christmas
11 The Police-Born in the 50's
12 The Jacksons-Can You Feel It
13 Elvis Presley-Heartbreak Hotel
14 Roxy Music-Do The Strand
15 Dès que le vent soufflera... (Renaud)
16 Talking Heads-Found A Job
17 Cher-The Shoop Shoop Song (It's in His Kiss)
18 Notorious (Duran Duran)
19 Ange-La Bataille Du Sucre
20 Edith Piaf et Les Compagnons De La Chanson-Les Trois Cloches
21 Bonnie Tyler-If You Were A Woman (And I Was A Man)
D.E.S.T 35 Lily weed & the Procks 28 Tonseurs de Dude 23,5 Vulvite aigüe 22,5 Les grasses 19,5 Jean-Mich 18,5
Titres en pointillés
00 John Mellencamp-R.o.c.k. in the u.s.a.
01 Ottawan-D.I.S.C.O.
02 R.E.M.-Losing My Religion
03 Justice-D.a.n.ce
04 Black Sabbath-N.I.B.
05 AC/DC-T.N.T
06 Grand Funk Railroad-T.N.U.C.
07 Françoise Hardy-V.I.P
08 Jean-Jacques Perrey-E.V.A.
09 Cream-N.S.U.
10 The Shadows-F.B.I.
D.E.S.T 15 Tonseurs de Dude 14 Lily weed 14 Les grasses 13 Vulvite aigüe 8 Jean-Mich 8
Hymnes détournés
00 Dieudonné-Marseillaise des Moutons
01 Sex Pistols-God Save The Queen
02 Beatles-All You Need Is Love
03 Serge Gainsbourg-Aux armes et caetera
04 Brigitte Bardot-Le Diable Est Anglais
05 Star Spangled Banner (Jimi Hendrix)
06 God Save The Queen (Queen)
07 L'Echo Raleur-La Carmagnole
08 Mel Brooks-It's Good to be the King (Part I)
09 Nico-Das Lied der Deutschen
10 Anthrax - Friggin In The Riggin
Lily weed 16 Jean-Mich 16 Les grasses 15 D.E.S.T 14 Tonseurs de Dude 14 Vulvite aigüe 11
Total écrit
D.E.S.T 64 Lily weed 58 Tonseurs de Dude 51,5 Les grasses 47,5 Jean-Mich 42,5 Vulvite aigüe 41,5
Rapidité
01 Oxygène, Pt. I (Jean-Michel Jarre)
02 Toy Dolls-Glenda And The Test Tube Baby
03 Skunk Anansie-I Can Dream
04 Caravan Palace-Jolie Coquine
05 Led Zeppelin-Heartbreaker
06 Depeche Mode-New Life
07 Scorpions-He's A Woman - She's A Man
08 Cradle Of Filth-To Eve The Art Of Witchcraft
09 The Stranglers-Duchess
10 Slayer-Spill The Blood
11 Soeur sourire -Dominique
12 Cyndi Lauper-I Drove All Night
13 The Who-The Kids Are Alright
14 Carpenters-(They Long To Be) Close To You
15 Svinkels-C-réal killer
16 Status Quo-Rockers Rollin'
17 Tony Bennett & Lady Gaga-The Lady Is A Tramp
18 Buzy-Dyslexique
19 Nobody Knows (Mahalia Jackson)
20 Diana Rigg-Everyday A Little Death
21 Samantha Fox-Touch Me (I Want Your Body)
22 Robert Wyatt-Last Straw
23 Mahavishnu Orchestra-The Noonward Race
24 François Deguelt-Le ciel, le soleil et la mer
25 Ronny Jordan-So What
26 Yuksek-Miracle
27 ZZ Top-Cheap Sunglasses
28 Cure (the)-Killing An Arab
29 Modern Talking-Brother Louie
30 Life Is Simple In The Moonlight (Strokes)
31 Intro (XX)
32 Beethoven-Symphony #5 Andante Con Moto
33 Frank Zappa & The Mothers Of Invention-Po-Jama People
34 Musical Youth-Pass the Dutchie
35 Red Hot Chili Peppers-Walkabout
36 Dave Brubeck-Take Five
37 Iron Maiden-Wratchild
38 France Gall-Die Schönste Musik, Die Es Gibt
39 Björk-Army Of Me
40 Carmel-Mercy
41 Mike Oldfield-To France (évoque la destinée de Mary Stuart)
42 Blondie-Here's Looking At You
Rapidité D.E.S.T 14 Lily weed 9 Vulvite aigüe 7 Tonseurs de Dude 5 Les grasses 4 Jan Mich 1
Total rapidité Vulvite aigüe 18 D.E.S.T 15,5 Lily weed 14 Les grasses 13 Tonseurs de Dude 9 jean Mich 2
Les manches furent serrées à l'oral mais c'est l'écrit qui fait la différence. Le retour des D.E.S.T n'est pas passé inaperçu. Mention à Philippe qui y a fait une entrée brillante.
Signalons aussi les Vulvite premiers à la rapidité et derniers à l'écrit, je n'avais jamais vu un tel cas.
Total du total
1) D.E.S.T 78
2) Lily weed & the Procks 72
3) Tonseurs de Dude 60,5
4) Les grasses 60,5
5) Vulvite aigüe 59,5
6) Jean Mich 44,5