27/03/2014
Blind test du 25 mars à l'Ouest bilan
Ambiance chaleureuse et public discipliné pour ce blind-test. Le public a été participatif, fair-play et aimable.
01 John Barry-James Bond Theme
02 Le Fabuleux Destin d'Amélie Poulain (Les Jours Tristes (Yann Tiersen)
03 Your Eyes (La Boum 2) (Vladimir Cosma)
04 Le temps des gitans (Ederlezi (Goran Bregović)
05 Jackie Brown (Bobby Womack-Across 110th Street)
06 Cabaret-Two Ladies (Joel Grey)
07 A Clockwork Orange /Orange mécanique (Elgar March #1-Pomp & Circumstance)
08 Beverly Hills Cop /Le flic de Beverly Hills (Axel F)
09 Appollo-Les Mystérieuses Cités D'or
10 Drôles de dames/Charlie's Angels Theme
11 Frankie Valli-Grease
12 Ratatouille (Le Festin)
13 Le Grand Bleu-The Big Blue Overture
14 Titanic-My Heart Will Go On
15 Summer of Sam/Les Experts Manhattan-Baba O'Riley (Who)
16 Ennio Morricone-The Stendhal Syndrome Theme
17 The Blues Brothers (Aretha Franklin-Think)
18 Mission Cleopâtre
19 Edwin Astley-The Saint/Le saint
20 Michel Sardou-Les villes de solitude (ls portes de la gloire)
21 Joséphine Baker-J'ai Deux Amours (On connait la chanson)
22 Commitments (the)-Try A Little Tenderness
23 Asterix et Cléopâtre- Le pudding à l'arsenic
24 Les Rois Maudits
25 Loft story (Disconnection -My only love)
26 Les Shadocks
27 La soupe aux choux-Oxo la Terre
28 Jeanette-Porque te vas (Cria Curevos)
29 Trafic
30 Ron Grainer - The Prisoner theme
Partie écrite : les thèmes 1 et 2 étaient à découvrir
Série 1: titres entre parenthèses
00 Joe Jackson-You Can't Get What You Want ('Til You Know What You Want)
01 Abba-Gimme! Gimme! Gimme! (A Man After Midnight)
02 U2-Pride (In the Name of Love)
03 AC/DC-If You Want Blood (You've Got It)
04 The Rolling Stones-(I Can't Get No) Satisfaction (1er mocreau quizzé à l'ouest)
05 Grace Jones-I've Seen That Face Before (Libertango)
06 Metallica-Welcome Home (sanitarium)
07 Blue Öyster Cult-(Don't Fear) The Reaper
08 Otis Redding-(Sittin' On) The Dock of the Bay
09 Simple Minds-Don't You (Forget About Me)
10The (International) Noise Conspiracy-Black Mask (intrus)
11 Stranglers-(Get A) Grip (On Yourself)
12 Gnarls Barkley-Run (I'm A Natural Disaster)
19-2 19,5 Dest 17,5 Cala 16 Torseurs de Dude 12,5 Two men 11,5 Varans velus 11
série 2 Instrumentaux
00 Booker T & The MG.s-Green Onions
01 Daft Punk-Da Funk
02 Van Halen-Eruption
03 Europa (Earth's Cry Heaven's Smile) (Santana)
04 Shadows-Apache
05 Iron Maiden-Transylvania (générique de Rvi: radio des vallées de l'Isère)
06 Glenn Miller-In The Mood
07 Metallica-To Live Is To Die
08 Pierre Henry-Psyche rock
09 Jean Michel Jarre-Oxygène, Pt. IV
10 Matmatah-Ribette's
11 Mike Oldfield-Tubular Bells, Part 1
12 Beethoven-Symphony #5 Allegro Con Brio
13 Pink Floyd-On The Run
19-2 21 Torseurs de Dude 17 Dest 16,5 Cala 13 Two men 12 Varans velus 7
3 Chanteur inhabituel
00 The Police-On Any Other Day (Stewart Copeland)
01 Beatles-With a Little Help from My Friends (Ringo Starr)
02 The Clash-The Guns of Brixton (Paul Simonon)
03 On the Road Again (Canned Heat) (Alan Wilson)
04 Le chat (Telephone) (Corinne Marieanneau)
05 Big Soul-Le Brio (Caroline Wampole)
06 Hell-Cat (Scorpions) (Uli Jon Roth)
07 Close To You (Doors) (Ray Manzarek)
08 In Another Land (Rolling Stones) (Bill Wyman)
09 Abba- Why Did It Have To Be Me ( Björn Ulvaeus, Benny Andersson)
10 After Hours (Velvet Underground) (Maureen Tucker)
11 Queen-Sleeping on the Sidewalk (Brian May)
12 Jimi Hendrix-Little Miss Strange (Noël Redding)
Torseurs de Dude 14,5 19-2 14 Two men 13 Dest 11,5 Cala 11 Varans velus 5
4 série visuelle: pochettes à identifier
00 Led Zeppelin IV
1 Ac/Dc-Highway to hell
2 The Clash-London calling
3 Pixies-Doolitle
4 Jean Michel Jarre-Oxygene
5 The Strokes: Is this it?
6 Supertramp-Crime of the century
7 Renaud-Le retour de Gérard Lambert
8 Blue Oyster Cult-Cultosaurus electrus (un album que je recommande)
9 The Beatles-Abbey Road
10 Red Hot Chili Peppers-Abbey road ep
11 King Crimson-In the court of the Crimson King
12 Pink Floyd: Atom Hert Mother-Relics-Dark Side of the moon-Wish you were here-The Wall-Animals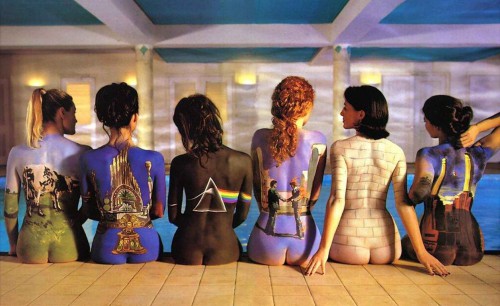 Cala 20 Torseurs de Dude 19,5 19-2 16,5 Dest 13 Two men 11,5 Varans velus 3
Total écrit: 19-2 71 Torseurs de Dude 63,5 Cala 60 Dest 58,5 Two men 48 Varans velus 26
Rapidité ou seul l'artiste est demandé à haute voix
01 Mediterranean Sundance-Rio Ancho (Paco De Lucia & Al Di Meola)
02 Carl Orff-Carmina Burana (Fortune Plango Vulnera)
03 Trio-Anna (Lass mich rein lassmich raus)
04 Kraftwerk-The Model
05 Slayer-Jesus Saves
06 Grateful Dead-Terrapin Station
07 Pretenders-My City Was Gone
08 Saxon-Dallas 1PM
09 Sassafras Roots (Green Day)
10 Sugarhill Gang-Rapper's Delight
11 Jesse Garon-C'est Lundi
12 Hole-Rock Star
13 Bernard Lavilliers-Juke Box
14 Sia-You've Changed
15 Massacra-Enjoy The Violence
16 Quand t'es dans le désert (Jean Patrick Capdevielle)
17 Dire Straits-Angel Of Mercy
18 L7-Wargasm
19 Led Zeppelin-The Song Remains The Same
20 Francis Blanche-Ah Les Belles Moustaches
21 The Stooges-Real Cool Time
22 Supertramp-Bloody Well Right
23 ZZ Top-Backdoor Medley: Backdoor Love Affair-Mellow Down Easy-Backdoor Love
24 Neil Young-Harvest
25 Moloko-Fun For Me
26 Serge Gainsbourg-Ballade De Melody Nelson
27 Andreas Johnson-Glorious
28 Van Halen-D.O.A
29 Faith No More-Digging The Grave
30 Kate Bush-Hammer Horror
31 Alice Cooper-Elected
32 Avril Lavigne-Sk8er Boi
33 Stevie Wonder-I Ain't Gonna Stand For It
34 The Black Keys-She's Long Gone
35 Jeff Buckley-Mojo Pin
36 Coldplay-X & Y
37 Charles Trénet-La Mer
38 Klaxons-Forgotten Worlds
39 Creedence Clearwater Revival-Side O' the Road
40 Claude Nougaro-Tu Verras (O Que Sera)
41 Ike & Tina Turner-River Deep - Mountain High
42 St. Germain-Rose Rouge
43 Brigitte Bardot-Nue Au Soleil
44 MC Solaar-Caroline
45 Hubert-Félix Thiéfaine-La fille du coupeur de joints
46 Guns N' Roses-Civil War
47 The Cure-A Forest
48 Black Sabbath-Jack the Stripper/Fairies Wear Boots
49 Monk Time (Monks)
50 Bob Dylan-Like A Rolling Stone
rapidité
19-2 16 Torseurs de Dude 12 Cala 16 Dest 7 Two men 9 pasbleus 4 Varans velus 3 heteros 2
Les pasbleus et hétéros n'ont participé qu'à la rapidité cinéma puis sont allés vaquer ailleurs.
Total du total
19-2 87
Cala 76
Torseurs de Dude 75,5
Dest 65,5
Two men 58
varans velus 29
Belle victoire des 19-2 avec félicitations particulières à Valérie qui a été brillante sur les 2 séries de rapidités.
Mention masculine aussi aux beaux yeux de Lena de l'équipe de Cala qui a su trouver l'instrumental de Creedence à la rapidité.
Félicitations aussi aux Dest seule équipe à avoir identifié toutes les pochettes body-painting de Pink Floyd même Relics (je soupçonne Val d'être bien impliqué dedans).
Et cette soirée n'aurait pas été possible sans l'apport technique de Manu qui malheureusement n'a pas pu participer à la soirée.