22/02/2021
Ils en avaient marre de casquer. Daft Punk se sépare.
Robot Rock
Aerodynamic
Harder Better Faster Stronger
One More Time
19/02/2021
Jean Sébastien Bach - Badinerie
Joan Baez - Here's to you
Barry White - Let the Music Play
David Bowie - Golden years
The Rolling Stones - Angie
The Stranglers - No More Heroes
2pac - All Eyez On Me
Fela - Shakara
Chuck Berry - Johnny b goode
Stan Getz - Dum ! Dum !
James Brown - It's a Man's Man's Man's World
Sid Vicious - My Way
Noir Désir - Tostaky
Gary Glitter - Rock'Roll part 2
15/02/2021
Daft Punk-One More Time (extrait de l'album "Discovery")
Patrick Juvet - I Love America (extrait de l'album "Got a feeling / I love america"
Air-Sexy Boy (extrait de l'album "Moon Safari")
C2C - Down The Road (extrait de l'album "Tetra")
Rita Mitsouko-Don'T Forget The Nite (extrait de l'album "Re")
Skip The Use-Ghost (extrait de l'album "Can Be Late")
Claudine Longet - The Look Of Love (extrait de l'album homonyme)
Yodelice-Sunday With A Flu (extrait de l'album "Tree Of Life")
Justice-Dance (extrait de l'album "Cross")
Revolver-Get Around Town (extrait de l'album "Music For A While")
Phoenix-Lisztomania (extrait de l'album "Wolfgang Amadeus Phoenix")
11/02/2021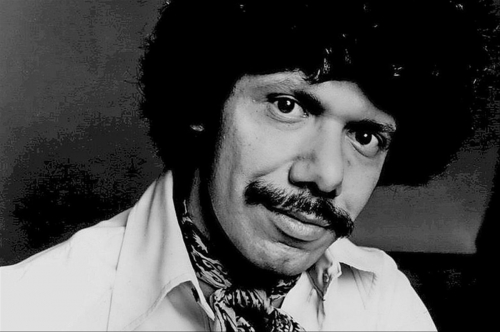 Return To Forever - Musicmagic (extrait de l'album homonyme)
Chick Corea - Love Castle (extrait de l'album "My Spanish Heart")
Return To Forever - Dayride (extrait de l'album "No Mystery")
Chick Corea - Friends (extrait de l'album homonyme)
Chick Corea - Matrix (extrait de l'album "Now He Sings, Now He Sobs")
Return to Forever - Song To The Pharoah Kings (extrait de l'album "Where Have I Known You Before")
08/02/2021
The Doors - Light My Fire (extrait de l'album "The Doors")
Pretenders - Brass in pocket (extrait de l'album "Pretenders")
The Beatles-Sun King (extrait de l'album "Abbey Road")
Nirvana-Smells Like Teen Spirit (extrait de l'album "Nevermind")
Noir Désir - Aux Sombres Héros De L'amer (extrait de l'album "Veuillez rendre l'âme (à qui elle appartient)")
Pink Floyd-It Would Be So Nice (single)
France Gall- Sacre Charlemagne (extrait de l'album "Poupée de Cire, Poupée de Son")
The Cure-Let's Go To Bed (ep)
Led Zeppelin-Stairway to Heaven (extrait de l'album "Led Zeppelin IV")
Renaud-Où c'est qu'j'ai mis mon flingue (extrait de l'album "Marche à l'ombre")
Starship - We Built This City (extrait de l'album "Knee Deep in the Hoopla")
R.E.M.-Shiny Happy People (extrait de l'album "Out Of Time")
The Rolling Stones-2000 Light Years From Home (extrait de l'album "Their Satanic Majesties Request")